Share
Make an impactful first impression
Stand out with a gloss, matte or uncoated finish
Thick, premium quality cardstock
Opt for a standard or custom size
View full details
---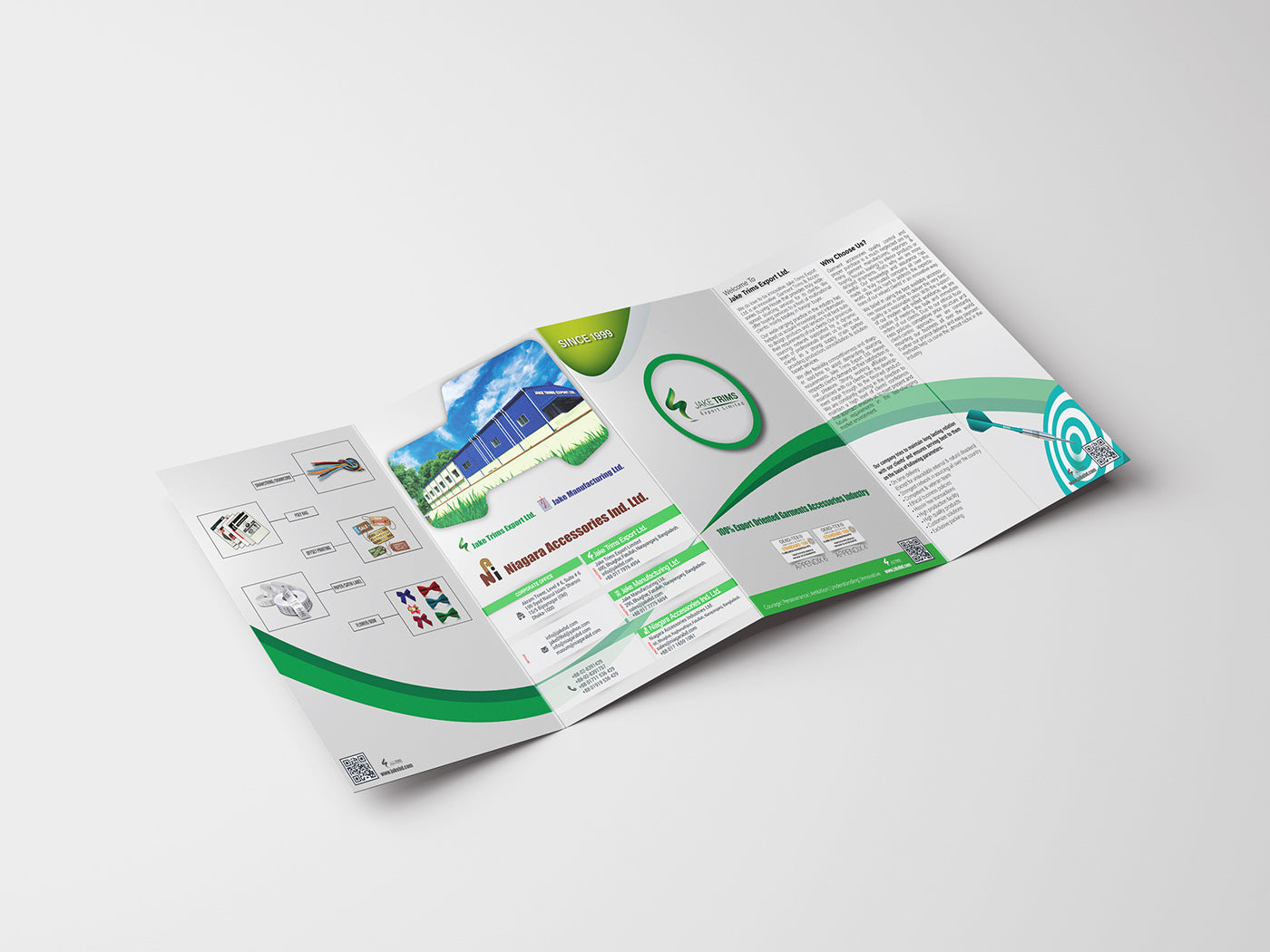 11 x 17 brochure have advertised everything from gold on the Yukon trails to the latest and greatest in printer technology. They appear in hotels, travel centers, restaurants, grocery stores, and offices all over the world, and are a tried and true way of getting the message for your brand out there to your clamoring public.
BestoPrint's Printing options for brochure:
Each brochure order we receive goes through a rigorous quality checking procedure and is backed by a custom satisfaction guarantee. We have many printing options available for you.

Full color printing - What's a brochure if it's not in full color? We bring those simmering ideas to life by printing your work in full color. We have both CMYK colors and Pantone Matching System colors available for your use.

Metallic Ink - Catch your customer's eye with gold, silver, red, blue, or green metallic ink in your copy. Metallic inks are something special. They are usually used over wide swaths of paper, giving the idea a little bit of a shine for your clients.

Glossy or Matte - The type of paper for your brochure can change depending on the mood that you want to set. We can use a glossy finish on your printed brochures, or even make one side matte and the other side gloss.

A Variety of Papers - We have a lot of different paper weights and colors to choose from. If you like the yellow paper, print out your brochure on that yellow paper and make one side glossy if you so choose. We're eager to make it happen for you.
Finishing options for your 11 x 17 brochure printing:
After your brochure has been printed, we're able to add some great finishing touches to your work. Here is just a sample of the finishing options that you have available for brochure printing.

Folding - We can fold your brochures any way you like. While tri-folding an 11x17 is common, you can still have them folded in half, letter folded, or z-folded. If you choose to leave your brochures unfolded, that's okay as well. We can even do custom folding. Just ask.

Punching - Our team of experts can drill holes in your brochures so they may fit in notebooks at your client's convenience. If there's a particular way of hole punching brochures that you need so everyone can store them, we can accommodate it.

Lamination - Sometimes people want to laminate a brochure so it can be reused or drawn on. We can help you with that. We offer different thicknesses of lamination depending on how flexible the final product needs to be. We can even leave it unfolded but printed in a brochure style for easy reading. The choice is yours.

Die Cutting - Need some special shapes in your brochures? We can do it. From rounded corners to creating designs in the center, die cutting is a way that you can personalize your brochures for your readers. Let us know your dream design and we'll make it happen.
Why choose BestoPrint?
Once everything has been printed and we're ready to pack it up and ship it, there are some things we do with our 11x17 brochure printing service that makes us stand out above the rest.

Free Shipping - That's right. We'll ship out your brochures for free.
Satisfaction Guarantee - We want to make sure that you're taken care of as a client.
Free design team - If you don't have any ideas in mind, we can help with free design.

Get the process started! Scroll back to the top and fill out the form to place an order.