Share
Make an impactful first impression
Stand out with a gloss, matte or uncoated finish
Thick, premium quality cardstock
Opt for a standard or custom size
View full details
---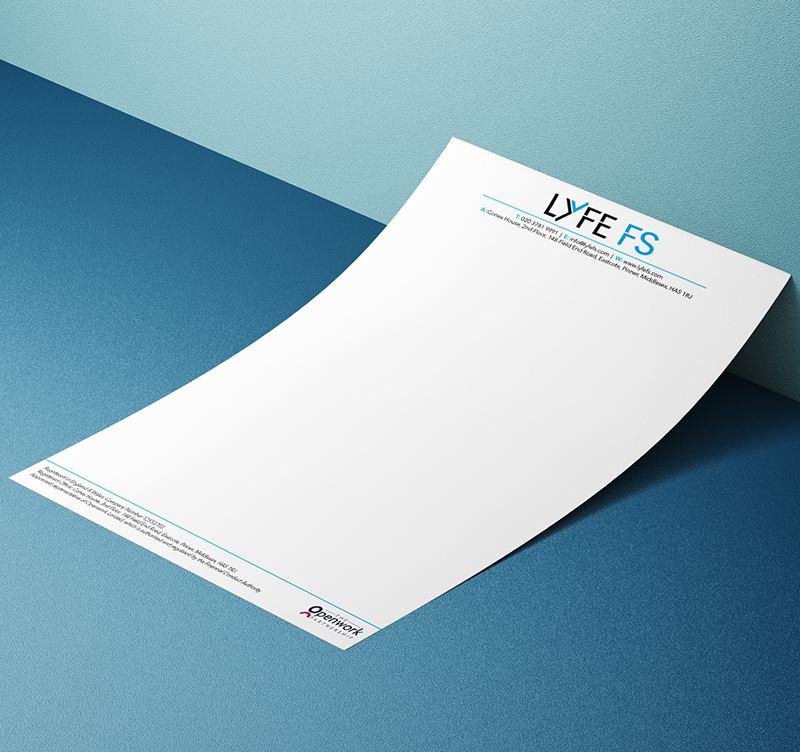 Letterhead is an important part of any business venture. Custom letterhead printing is a necessary facet of any business package that includes custom printed business cards and envelope printing. BestoPrint keeps your branding on track with letterhead printing services.

Printing letterhead begins with the design. We are able to print your letterhead design from many file formats, including Adobe Illustrator, Indesign, Photoshop, and PDF. we can also accept graphics files including EPS, JPG, and PNG. If you have an idea for letterhead but don't have anything designed, we do offer free custom graphic design with every printing order.
Options for your letterhead printing
Variety of paper stocks - We print standard on 24lb bright white stock, 25% cotton blend, alabaster, and linen stocks. We also have other stocks available for printing letterhead sheets.

Small to large quantities - Our smallest print run is 100 letterheads, but we can print any amount of letterhead that you choose. Got many offices that need custom letterhead stationery? We can supply it and ship it for you.

Full Color - Your letterhead is not limited to black and white or a single color. We print your letterhead in full CMYK color, and will even let you print all the way to the edge. With full color printing, there are no limitations.

Die Cutting - Want to make the bottom edge of your letterhead a little ragged? We can help you out with that. Thinking about helping your letterhead stand out from the rest of the crowd? BestoPrint can print it for you. Just get in contact with our design team.

Foil Stamping - With foil stamping, you can put a shot of elegance right onto the paper. It's normally used for attorney letterhead and for contracts. You can imprint gold or silver directly into the paper itself.
Our Printing Services are Second to None
Like with all of BestoPrint's orders, you get

Free Shipping and Handling - All of our orders are printed and shipped to get to your doorstep for free.

Shipping Services - Have multiple offices, each with their letterhead needs? Get in contact with our customer service department, and we can print and ship it out for you.

We love complex orders - Got entire business packages with different quantities shipped to different locations throughout the country? Let us handle the logistics for your custom printing orders.

Free custom design with every printing order - All of our printing orders come with free custom design services.
Unbeatable quality guarantee - If you're unsatisfied, we'll make it right for you. We guarantee it.

Call our customer service department to order custom letterhead and envelopes or upload your artwork today!