Share
Make an impactful first impression
Stand out with a gloss, matte or uncoated finish
Thick, premium quality cardstock
Opt for a standard or custom size
View full details
---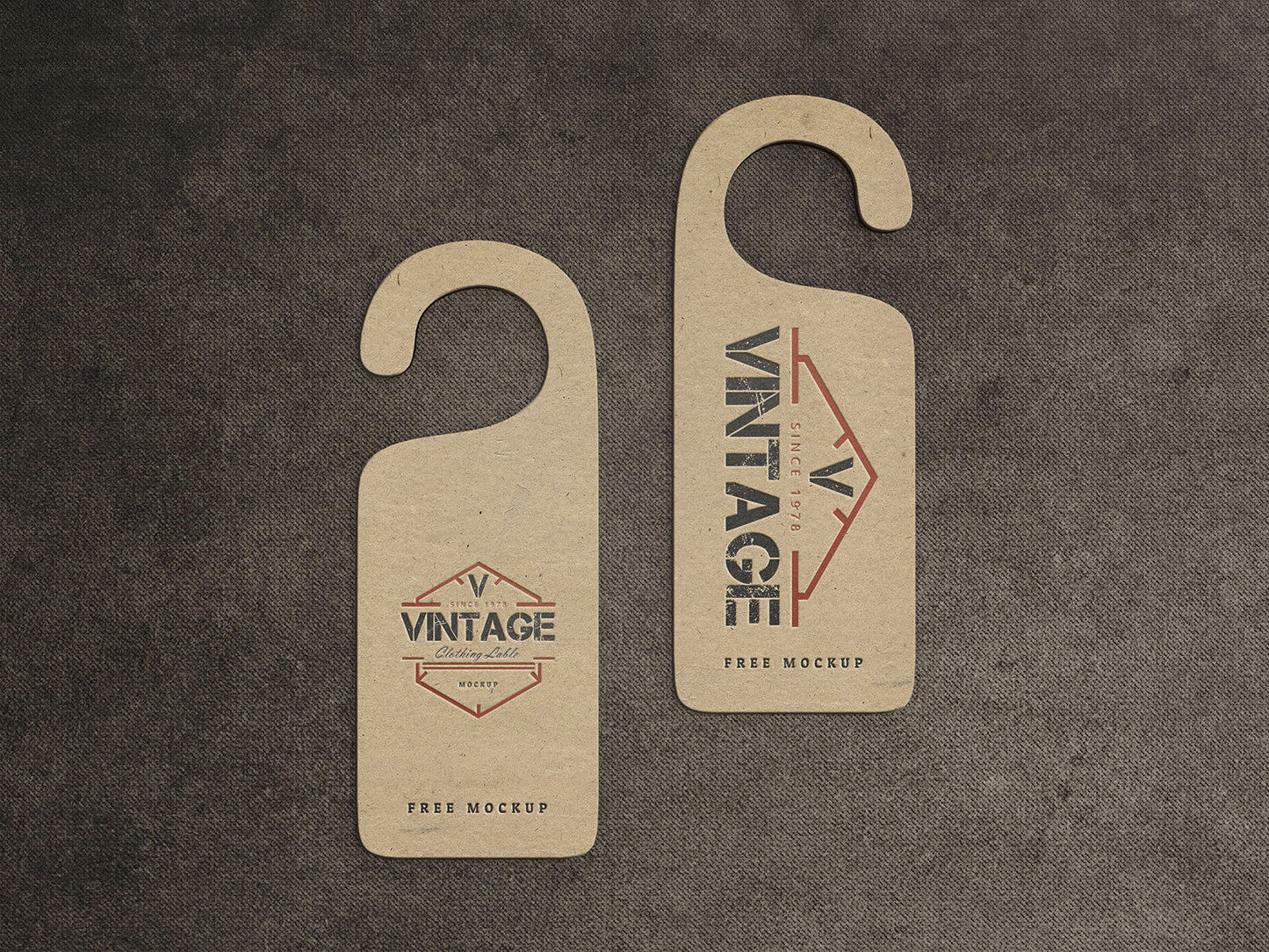 How many door hangers have landed on your door that you've read? Did you order off of that restaurant menu or use the coupons? Their effectiveness is one of the reasons that printing custom door hangers is still popular with specific brands - it's amazingly effective when you have the right message or sale. Not only that, but not as many people use them, so this method of advertising stands out through the sea of advertising messages that people receive every day. Advertisers hope that by taking it off your door, you read it.

The process starts with our free graphic design with every print order. We have a set of door hanger templates that we use, templates which have been time-tested for their effectiveness. You tell us your message, and we'll design it in a way to make your target audience stand up and take notice.
Options for door hangers custom printing
While we're designing your custom door hangers to be printed, keep in mind that you have several options at your fingertips. If you don't like the standard options in the drop-down menus, give our customer service team a call. If you can think it, we can print it.

Cardstock - We print your door hangers using 80lb or 100lb stock, your choice. The 80lb is a bit more flexible and more like regular paper. The 100lb is a bit heavier, but both of these are standard stocks used for door hangers all across the country.

Coupons - Coupons are perfect additions to our door hangers, as they draw attention to a deal which is happening right now for your customers. People are more likely to act if they believe there is scarcity with the offer. We can either perforate the entirety bottom for a single coupon or create two coupons.

Cutting - We cut the hole in the body of the door hanger, but we can also cut your printed door hanger to the size that you need. Just give enough room for the hole, and we've got you covered. If you've got something even more specific in mind, our customer service team will be more than happy to work with you.

Full Color Printing - We put your printed door hangers at the highest priority when we print them. You can choose either the CMYK process or you can use PMS spot colors. Regardless, we can take your door hangers to the next level.

Special Printing - BestoPrint has numerous options available to you. We do embossing, foil stamping, die cutting, perforation, sequential numbering, and more. If you've got something in mind, give us a call at 571-530-7277 and speak with our customer service team.
Why BestoPrint?
Our commitment to quality doesn't end when the order is printed. We also have free shipping and handling, and have a custom 100% customer satisfaction guarantee.

Start setting up your job today!