Share
Make an impactful first impression
Stand out with a gloss, matte or uncoated finish
Thick, premium quality cardstock
Opt for a standard or custom size
View full details
---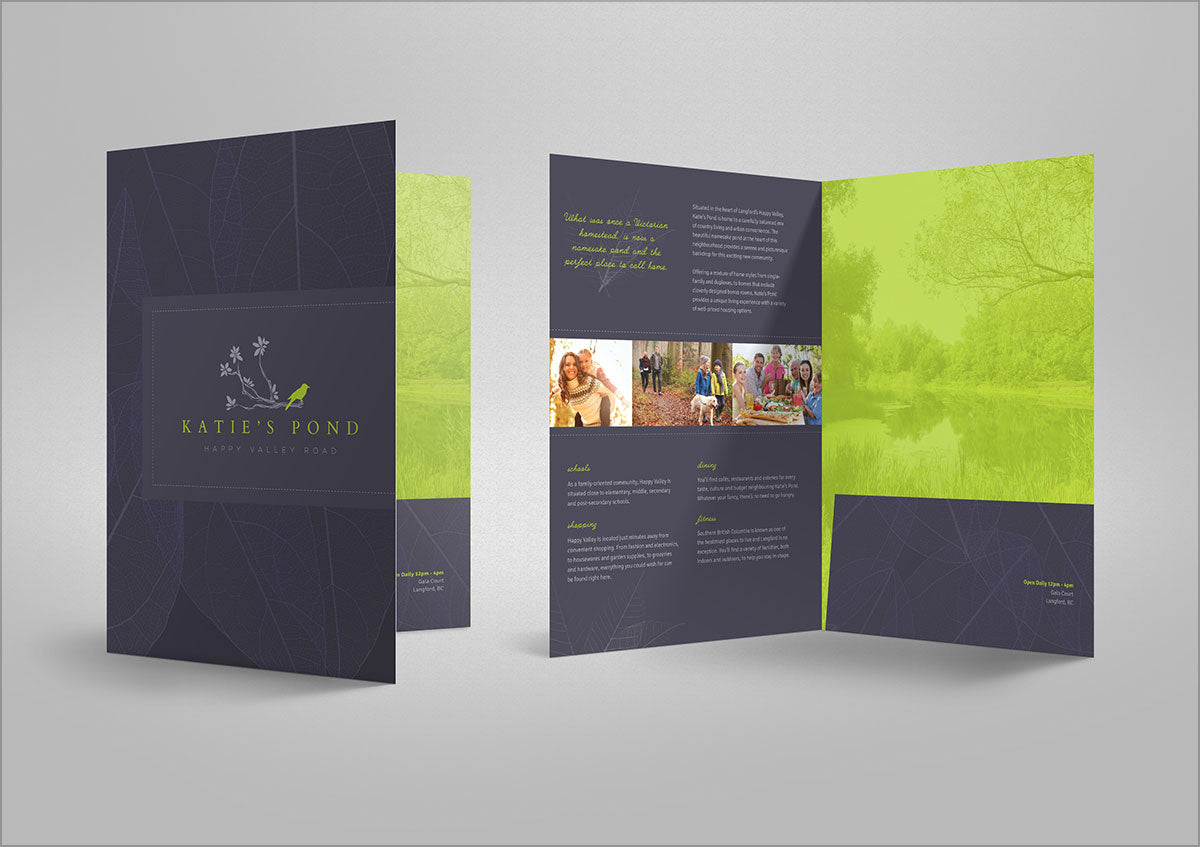 Are you interested in making a professional impression with your future clients? The wrapping for your marketing collateral makes as much of an impression as the information inside. Our 9 x 12 folders come in 12 point cover/100 lb card stock, and open up to 18" x 12" That's quite a lot of information to present to clients, peers, and vendors! With our presentation folders, you can help your seminar attendees keep their class handouts in order.
BestoPrint's Option for Folder Printing
Here are just some of the options that you have available for your 9 x 12 presentation folders:

➢ Full color printing - Print your company logo and pictures directly on the flaps of the folder with our printers. Or put it on the front or the back. Or put any image you want on there because we can do it all with our CMYK and PMS printers.

➢ Custom cutting - Some folders put little cuts into the inside flap to hold business cards. But we can put any kind of cutting you want into your folder to give it a special touch. Maybe you use DVDs and CDs in your marketing packets? We can make sure that they fit every single time.

➢ Foil Stamping - If you want to put a small award symbol on the front or simply etch your name in gold, silver, or other colors, we can make your folder shine. Do you want to make a rich and elegant first impression? Foil stamping is the way to go.

➢ UV Coating - UV coatings are used to give your presentation folders a glossy finish. This finish enhances the colors in the design, making them pop for your readers. It also protects the folder, keeping it resistant from the elements for long-lasting appeal.

➢ Embossing - Add some texture to your 9x12" presentation folder printing. Embossing places a design on the presentation folder so it stands out. Use this option with your logo or other geometric shapes.


Why Choose BestoPrint?
You're not limited to these options when you choose to get your 9 x 12 pocket folders with the BestoPrint team. We've got many paper options available for you and can create virtually any folder design that you'd like. We can even design it for you! We've got a custom design team that's free with every print order, so we can execute your project from start to finish.

And, like with all our orders, you get the following benefits:

➢ Mailing and shipping services
➢ Unbeatable satisfaction guarantee
➢ Free shipping and handling

Let us handle it. Start your order now! Scroll to the top of the page and start your order, or call us if you have more questions about our services. We're eager to serve you.