Share
Make an impactful first impression
Stand out with a gloss, matte or uncoated finish
Thick, premium quality cardstock
Opt for a standard or custom size
View full details
---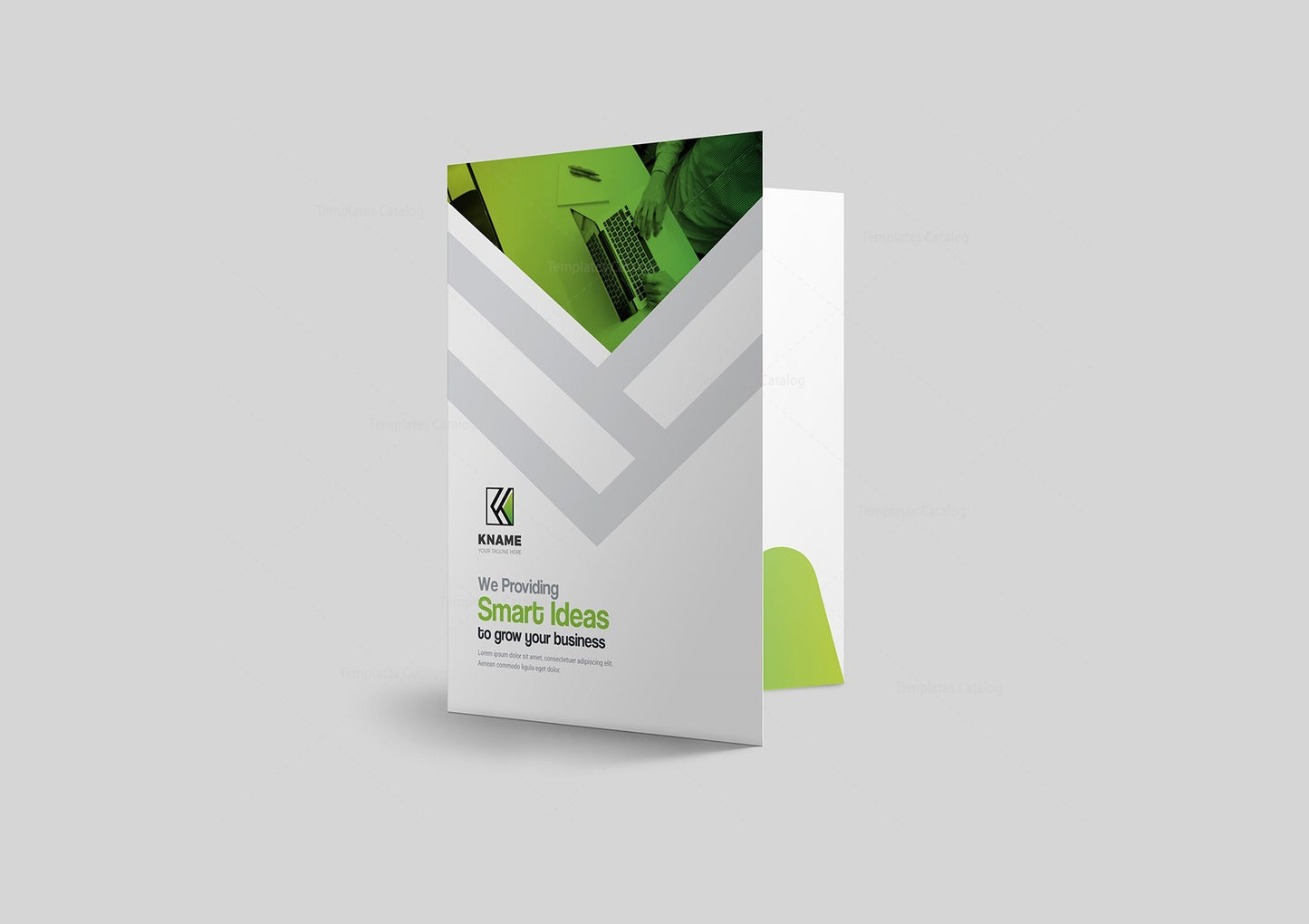 Need a folder but don't want a huge one? Nothing says class like a 6 x 9 plain pocket folders to present your materials to clients and peers. The 6x9 size is perfect for holding paper that is 5.5 x 8.5, or half a sheet of regular sized paper. You can give your clients all of the notes, business cards, and other information to them in a single sleek package. With all of the features that you can add to the mix, your creation will truly be unique.

First things first. The design for your presentation folder printing is quite important, as you'll want something that carries everything but is still cost-effective for your needs. We can help you out. We have a custom design service that is free with every order. You can just give us some ideas and we'll run with them (giving you proofs along the way). Leave it in our hands and we will make it happen.

What do you want your 6 x 9 pocket folders to look like?
❏ Full color - Full color makes a statement about the presenter. Photos, graphs, logos, and more can be put on the front of your folder. We can even print a marketing message on the front, it's your choice.

❏ Inside Business card - We can cut slits in the folder so that you can personalize it with your business card.

❏ Custom slitting - We can put slits and notches anywhere in your custom printed folder, which will accommodate any type of material including a CD/DVD or something else. There are a whole lot of options available to you.

❏ Die Cutting - Do you want your 6 x 9 two pocket folders to have shapes cut into it? How about rounded corners on the inside flaps? We can put those notches and cuts in there for you to create your best impression.

❏ UV or Spot coating - Want it glossy? We can use our coatings to make your printed folder glossy. We can put the coating anywhere, even for those who want to accentuate only a tiny part of the folder.

❏ Gold foiling - Looking for the elegant look with simply your name down at the bottom in gold foil? We can do it. The gold foiling that you use will help you stand out in front of your peers.

❏ Embossing - Blind embossing presses each of your folders between them to create raised areas on the paper. It is a process which occurs after the printing has been done, as it the process weakens the stock itself and increases the jamming rate on the printer.

❏ Custom Printing Services Available - We will gladly assemble your entire marketing package and mail them to your prospects, directly from our print shop, saving you hours of labor.

Why BestoPrint?
We are dedicated to customer service. We will design and print the best custom printed pocket folders for your needs, making sure that they fit our incredibly high quality standards. If you are unhappy with our products for any reason, we do have a custom satisfaction guarantee just for you.

❖ Free shipping
❖ Quality Guarantee
❖ Free Print Design Team (with every order)

What are you waiting for? Start your print order now.