Share
Make an impactful first impression
Stand out with a gloss, matte or uncoated finish
Thick, premium quality cardstock
Opt for a standard or custom size
View full details
---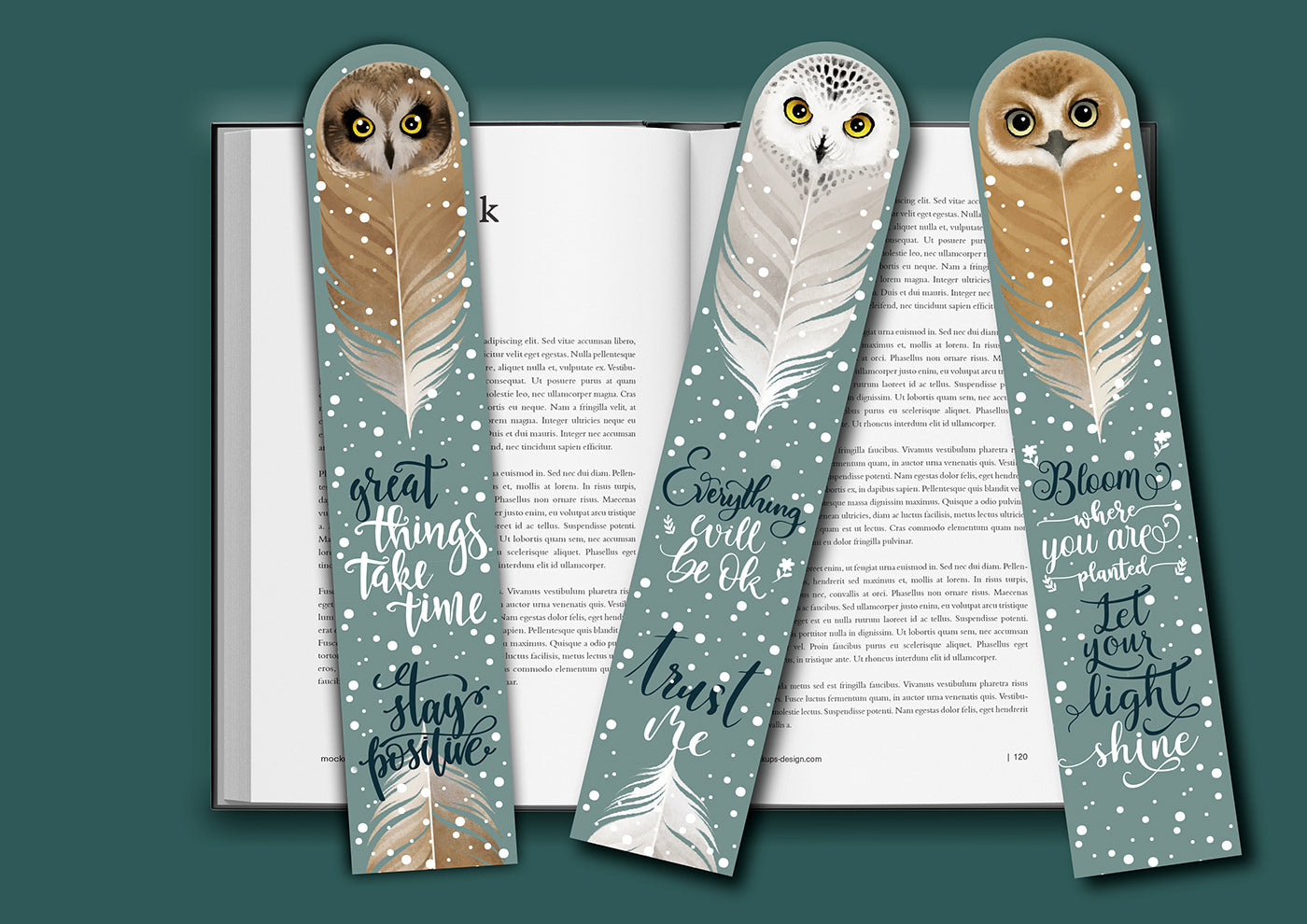 What are the best Bookmarks Printing options?
Whether your custom printed bookmark depicts flowers and birds or the latest and greatest in photographic technology, it represents your personal brand. Each bookmark you create is as unique as you are, and we at BestoPrint offer a huge array of options for customizing and printing bookmarks.
2"x7" bookmarks are best used for larger books, but can also be used as small signs. A large reference book can easily swallow a smaller bookmark. These larger ones will fit any big book that you own. They're great for large Bibles.
➔ Hole Punching - We can drill your bookmarks to allow for tassels, ribbons, and other strings to be placed right in the bookmark itself. We're also able to put the tassels onto your hole punched bookmarks. Just give us a call for your custom printing quote.
➔ Lamination - Lamination strengthens your bookmark against the elements by making it extremely water resistant. Lamination of your bookmark adds a bit of heft to it, denoting quality to your readers.
➔ Die Cutting - Rounded corners soften the impression of printed bookmarks, making them appear more friendly to users. With die cutting, you can also place specific designs in your bookmark to add humor or further emphasize your brand's impact.
➔ Full Color - Full color is considerably more potent in advertising than black and white. BestoPrint can print your 2"x7" bookmarks in full color for your readers' pleasure.
➔ Metallic Ink - Do you want to add something really special to your bookmarks? With a dash of metallic ink, you can give them the shine that they deserve. You'll have a bookmark that stands out above the rest.
Best Practices for Custom Bookmarks Printing
No matter how fancy you want your bookmarks, we can make it happen for you. Even glitter ink or glow in the dark ink! Our experts can help you design a bookmark that is both beautiful and affordable for your budget. BestoPrint has that for you, free with every single order.
We can get your custom printed bookmarks to you quickly, whether you need 100 or 100,000. And you can be assured that they will come out right. To see what we can do for you, take a look at our sample bookmarks or order a small sample run from us. BestoPrint is ready to help you.
A well-designed bookmark's value goes beyond simply holding your place in a book. It can serve as an effective marketing vehicle, a tool for inspiration, and more. We asked our bookmark design team about some of the best practices for bookmark printing, and here is what they said.
➔ Use contrast and white space - One of the best pieces of design advice that we received was to maximize the use of space. Contrasting colors really make the bookmarks pop on the page.
➔ Simplicity - Whether you have our bookmark designers create your bookmark at no extra charge or you design the bookmark yourself, simplicity wins out. Make sure you are conveying only one message to your readers.
➔ Balance - We are big fans of balance. If you have something on the top, make sure that there are similar features at the bottom. This enhances the readability and makes sure that you use all of the space available in your 2"x7" printed bookmark.
The BestoPrint Difference
We are committed to customer service. Each order for bookmark printing goes through a stringent quality check process to make sure that you get exactly what you ordered. Everything that we print is also backed up with a solid satisfaction guarantee.
➔ Free Shipping
➔ Free Custom Design With All Orders
➔ Unbeatable Satisfaction Guarantee
If you need assistance for creating your bookmarks, our designers are ready to help you out. Just email us with your questions.
Thousands of business professionals trust us with their printing.
Free designing.

Free designing and your files will be reviewed for printing errors without paying a cent.

More printing.

150+ print products to help you make a good impression. 1000+ options to customize to your heart's content.

Reliable. Always.

The product you want. The way you want. Professional printing guaranteed.