Share
Make an impactful first impression
Stand out with a gloss, matte or uncoated finish
Thick, premium quality cardstock
Opt for a standard or custom size
View full details
---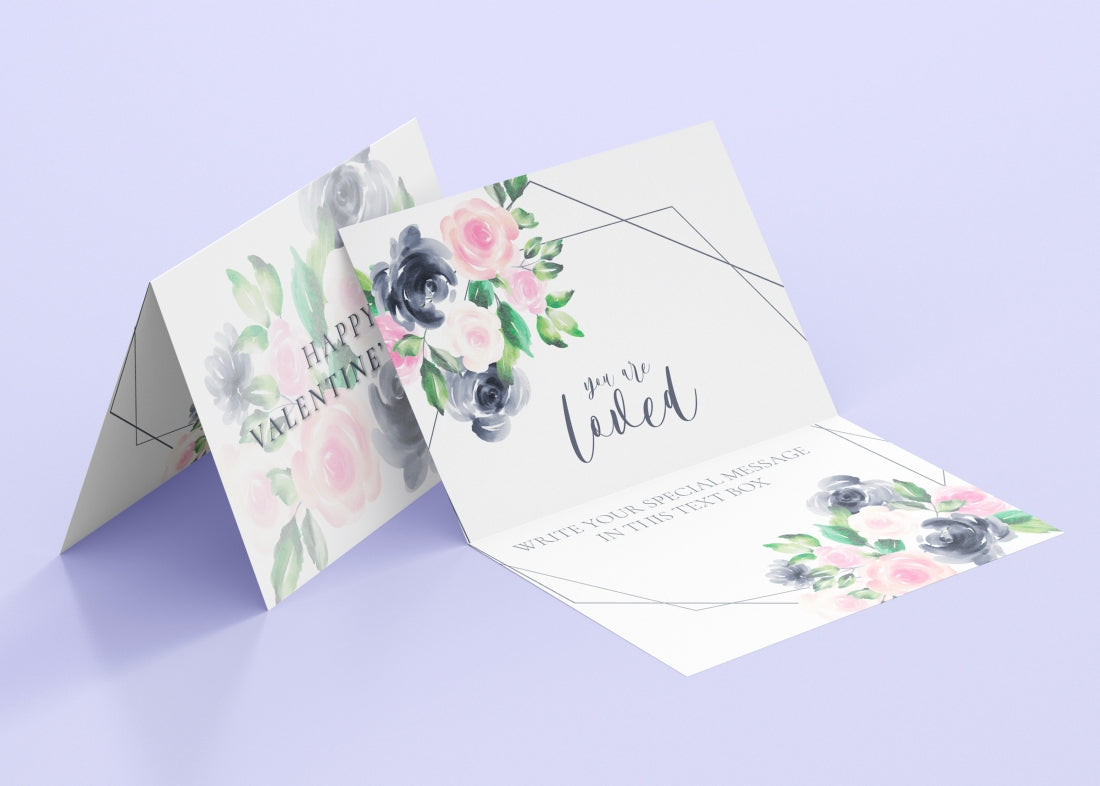 Thinking about wishing your clients a happy and productive new year? Maybe you want to make sure to acknowledge an employee's birthday. Sending greeting cards is just the way to get your sentiments across to your clients. Taking the time to custom print your material says a lot more to your clients than simply pulling them off the rack at your local convenience store.

And, with custom printing, you're not limited to only what the greeting card companies think. We can put any message and any design on your printed 7" x 5" greeting cards, just load in your artwork, and we'll make it happen for you. If you're not sure on layouts for your cards, our graphic design team is more than happy to help out. We have free graphic design consultations with every printing order.
Options for 5 x 7 greeting cards:
At BestoPrint, we're here to help you make an impact with your 5" x 7" custom greeting cards. We have several options available for you to make your mark.

Die Cutting - Want to have your printed greeting card shaped like a Christmas tree, a snowflake, a present with a bow on top, or something non-holiday related? Die cutting puts special shapes into your greeting cards.

Foil Stamping - With foil stamping, you can imprint gold or silver into your cards. Perfect if you want to say seasons greetings or simply wish someone a great day. A little foil goes a long way with making a dynamite impression.

Full Color - You can print photos on your greeting cards. Want to put a picture of a happy CEO on the front? You can do it!

Color selections - For your 7" x 5" greeting card printing, you're not limited to the white cardstock that's standard. We make sure that you'll get what you need when it comes to printing. Just call our customer service department at 804-381-6666 for more details on the cardstock colors we have on hand.

Embossing - For the holiday-minded, we can put ornaments, trees, and all manner of other designs in relief on your greeting card. For non-holiday cards, we can make the letters stand out, or even put a 'frame' around your photo.

Metallic Inks - Printing in wide swaths across your printed greeting card? Metallic ink puts a bit more flair into the mix. We have several colors available, just give our customer service a call.

Special Mailing Services - We can insert your greeting cards into your printed envelopes, seal, stamp, and mail them off to your hundreds of contacts. Give us a call to get the process started.
Why BestoPrint?
★ Free shipping and handling
★ Free graphic design with every print order
★ Unbeatable customer satisfaction guarantee

It's time to get your order started! Just upload your artwork, and we'll have your cards back to you soon!