Share
Make an impactful first impression
Stand out with a gloss, matte or uncoated finish
Thick, premium quality cardstock
Opt for a standard or custom size
View full details
---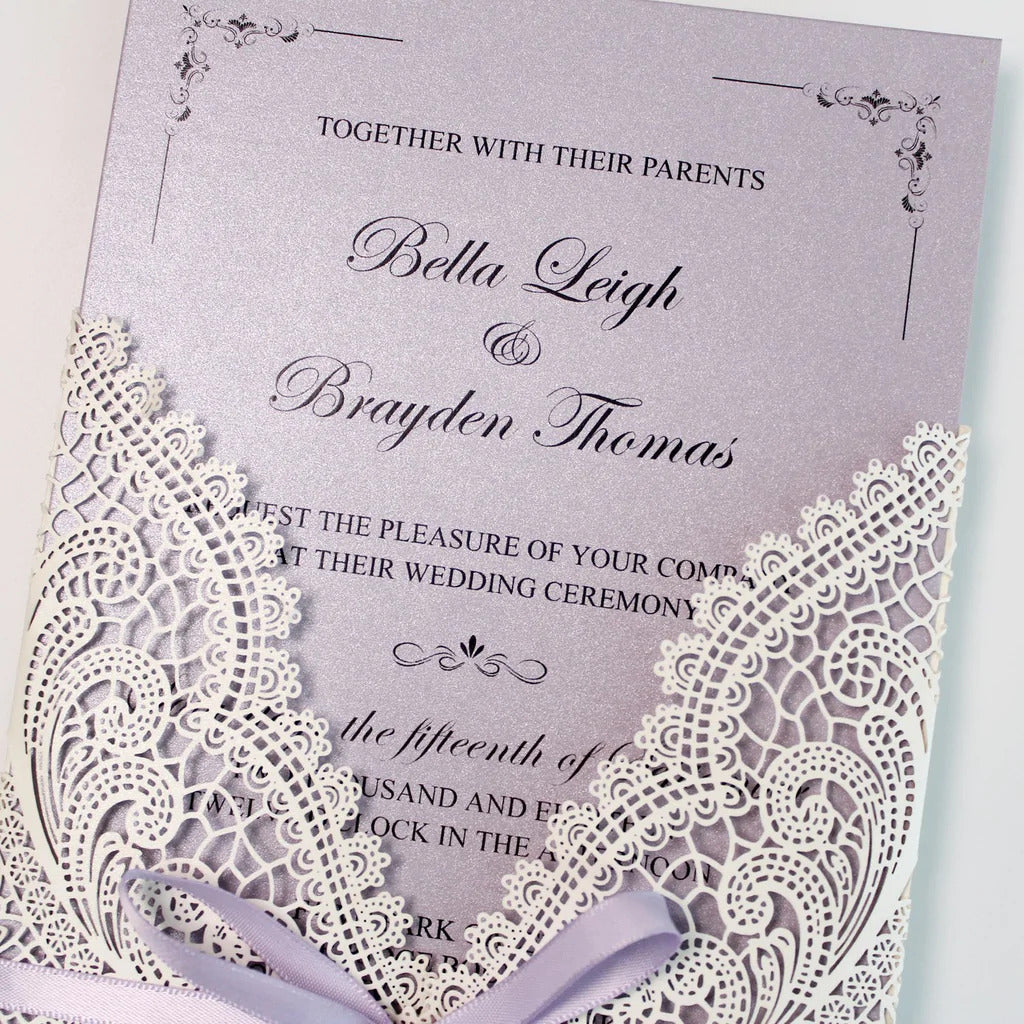 The bridal shower is a longstanding tradition where friends of the bride gather round and bring their bride presents. In older times, it used to be that the presents would make up for the bridal family's lack of a dowry, but that practice has transformed for modern times to simply be a party.

BestoPrint celebrates marriage everywhere by helping planners print their bridal shower invitation cards. Not only can we print the invitations in a variety of sizes and stocks, but we can also print them out with any message you choose. For those who aren't necessarily sure about doing the graphic design on their bridal shower invitations, we offer free design services for all print orders.
Options for Invitation Cards Printing
Every print order has a set of extras that can be added to it. If you can think about it, we can print it. Here are some of the many options that we have available.

Die Cutting - Do you want your bridal shower invitation card to have rounded corners? What about a specific design etched right into the card itself? Ask our customer service team for the die cutting option by calling 804-381-6666.

Cardstock Selection - We have white cardstock, beige cardstock, and several other paper options available for your selection. With our selections, it's easy to fit the paper to the event.

Full Color and PMS Color - We print all bridal shower invitation cards in full CMYK color. You can have a photo of the bride right on the front of the card so there's no forgetting the moment. PMS color is great for those who want their invitation to be all text with a specific color scheme.

Foil Stamping - Do you want the bridal shower invitations to look like the wedding invitations? We can do it with the foils tamping. They will not only look elegant, but they'll make a statement.

Embossing - Put an impression right in the invitation card itself. You can show off a shamrock, maybe balloons, or something completely different.

This is just a brief smattering of the things that we can do with your bridal shower invitation cards. Give our customer service team a call, and we can describe our full options to you.
Why Choose BestoPrint?
● Free shipping and handling
● Free design services with all printing orders
● Astounding satisfaction guarantee

Why wait? Start now with getting your custom bridal shower invitations printed by sending your files via the form above.