Share
Make an impactful first impression
Stand out with a gloss, matte or uncoated finish
Thick, premium quality cardstock
Opt for a standard or custom size
View full details
---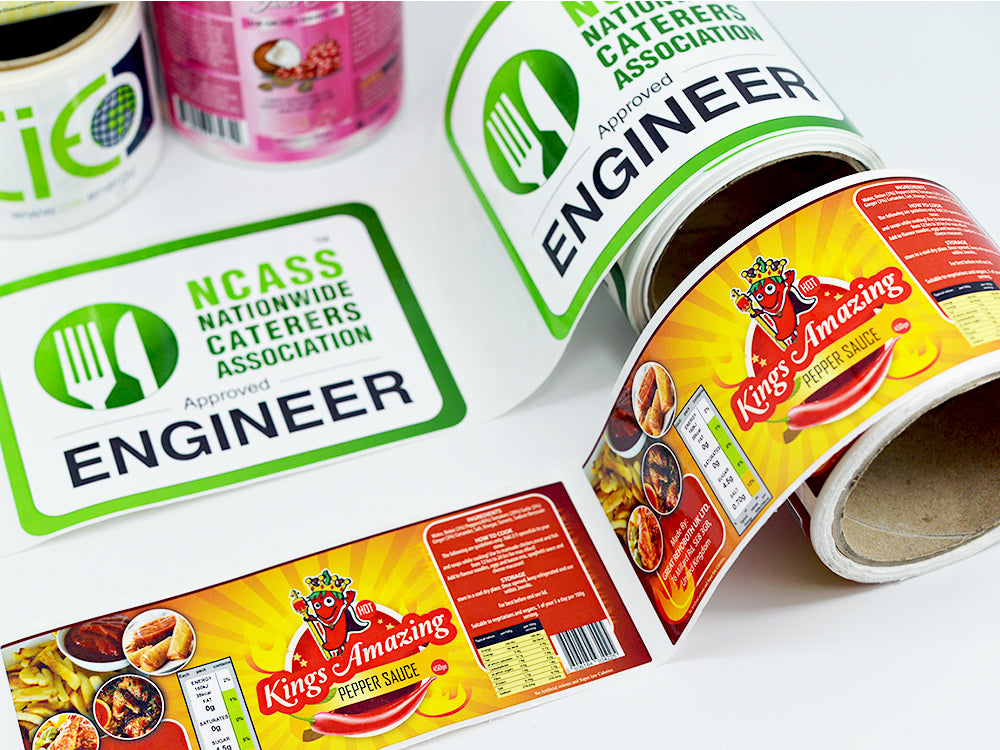 Do you have something that you need to say over and over? Printing labels might just be the trick. We can print sizes from 3"x3" all the way up to 6"x6". While those sizes are standard, you are not specifically limited to any size or shape for your custom paper labels.
Options for your Labels Printing
Print it on Bumper Sticker Stock - Whether you call them labels or stickers, you can have your material custom printed to stick to other surfaces. We will print it on peel-and-stick label stock just for you, allowing you to have indoor or outdoor labels.

Short and Long Runs - You can start with as few as 100 labels and go up to as many as you need. Call us for a quote if you'd like to have bulk labels printing, we will definitely be able to accommodate you.

Standard Styles of Label
● Rounded shipping labels
● Full Sheet labels
● Square corner labels
● Rounded corner labels
● Circular shipping labels

Special shapes - We can print your labels out in special shapes. Maybe you want to have your labels in the shape of a pennant, or perhaps it needs to fit around the glass of a beer bottle? It even works for those who have heart and want to show it. If you can draw out the special shape, we can print your general purpose labels to that shape.

Full bleed - The pictures on your labels can span the full dimensions of the label. Normally, every printing requires that a tiny bit of room is left on the borders, but full bleed removes those borders. This is great for those who want to have 'action shots' on their labels.

Color and PMS Printing - Print your labels in full color, black and white, or with specific spot color. Give our printing team a call if you'd like a quote on your general purpose labels.

Metallic Ink - Some of the colors in the PMS color palette are metallic. Add that sparkle by metallic red, blue, green, silver, or gold. It puts the extra flair right into your label.

What do you get with every order of Labels?
★ Free shipping and handling with every order
★ Free graphic design with every order
★ Custom Satisfaction Guarantee
★ Outstanding Dedication to Quality

Take advantage of this amazing opportunity today - get your custom labels printed now from BestoPrint!