Share
Make an impactful first impression
Stand out with a gloss, matte or uncoated finish
Thick, premium quality cardstock
Opt for a standard or custom size
View full details
---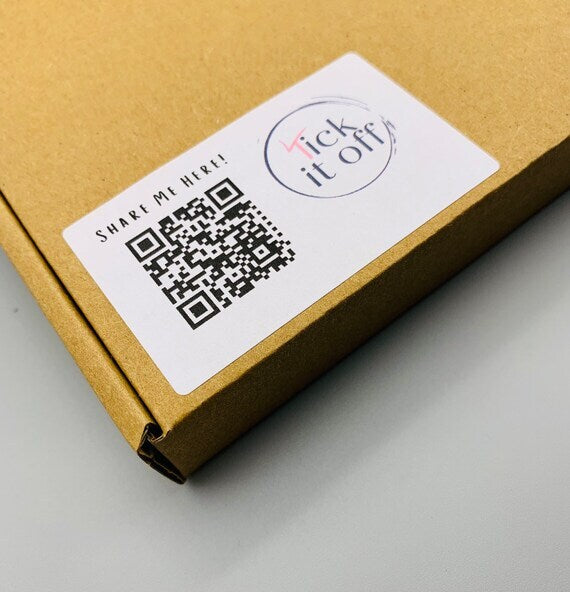 Did you make a typo on a label? Do you need to cover something up or fill in a space with something? Stickers make it happen. Stickers aren't just for kids. They surround us every day.

On this page, you can order rectangular stickers from BestoPrint, the premiere online printing company. Our design team is ready to help you to create the perfect sticker. This service is free with every printing order!

Here's what we can do for your sticker order:
Full color printing: Whether you're printing your stickers out with CMYK or PMS colors, we have you covered. We help you shine (we also have metallic colors)!

Vinyl or paper: Need your stickers to go on something outdoors? Choose the vinyl option for your rectangular stickers. Paper is great for your indoor applications.

Sizes: We have a wide range of sizes. Our most common options are 3" x 3", 3" x 5", 5" x 5", and 6" x 6". If you need a custom size, contact our design team. We may be able to diecut you a specific size.

Coatings - Need it shiny? Ask for glossy paper or spot UV coating.

Special inks - Yes, we can even do scratch & sniff or glow-in-the-dark stickers!

Whether you're printing up something fancy, or just need orange stickers to identify trash at the office for the cleaners, our rectangular stickers are ready to help you get the job done. With BestoPrint, you have the security of our satisfaction guarantee and the convenience of free shipping and handling.

Don't let a lack of stickers leave you in a sticky situation. Start your order today by sending us your file through the form above. If you have any questions or need a template file for your graphics program, call or email us and we'll help you right away. We look forward to your order!