Make an impactful first impression
Stand out with a gloss, matte or uncoated finish
Thick, premium quality cardstock
Opt for a standard or custom size
View full details
---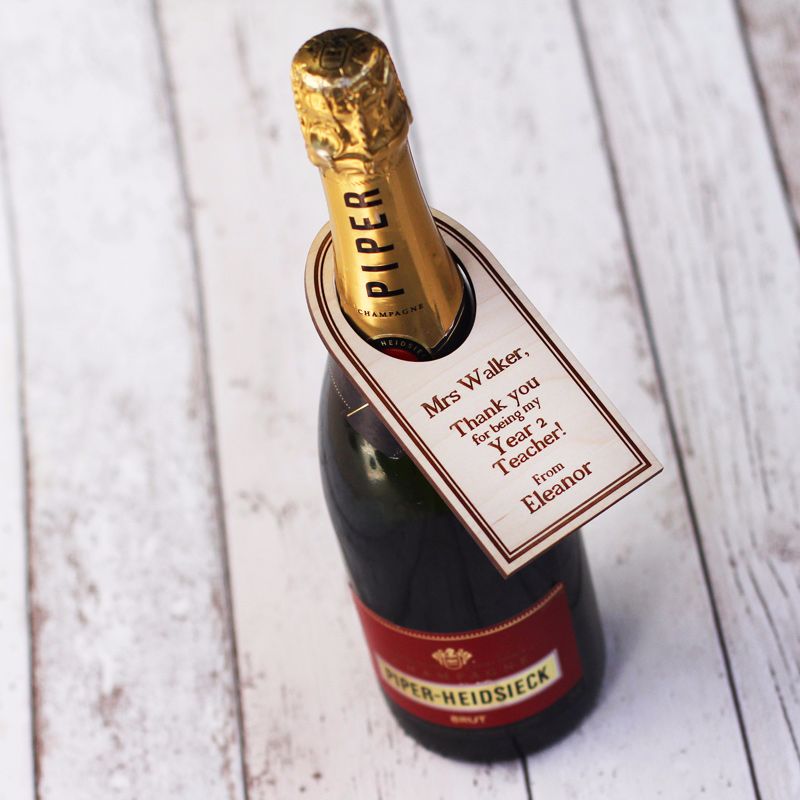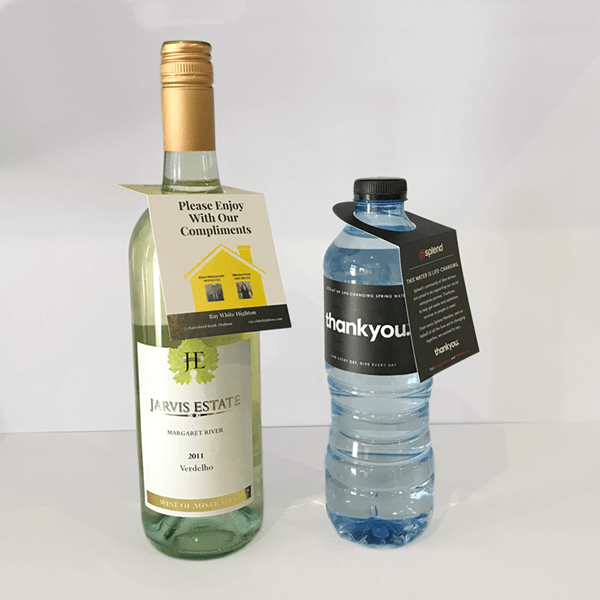 Bottle Hang Tags are attached to bottles to provide various types of information. Make an impression with BestoPrint's Custom Bottle Neck Tags! Our custom printed tags are the perfect way to provide various types of information on clothing items or other products, while also adding a unique and enticing touch to your existing packaging. We offer multiple finish options that customers can't resist, allowing you to display pricing info and fabric care instructions directly on the tag for easy reference. With full customization capabilities available, you'll be able to create hang tags that get noticed by everyone who sees them- order yours today!
Options for Tags Printing
With all of your orders you get the aid of BestoPrint's expert graphic design team. We'll make sure your bottle neck tags will look good before you print. We accept all major graphic file types, and we have templates if you need them. Just contact us and let us know your preferred graphics suite. Moreover, below are the options, we offer for tags printing:

●Color printing - Most bottle neck tags is done using CMYK to print photos and other high-quality images. That said, if you're interested in printing logos or 2-color, we can help.

●Die Cutting- Whether you're printing holiday trees, ornaments, or presents, die cutting helps those who want to put a little extra flair into their printing. We cut any design that you can think of right into the cardstock.

●Foiling- Gold or silver foil can bedeck your cards just as easily as decking the halls. At BestoPrint, our custom hang tags catch the attention of everyone around.

●Embossing- Have a design that you want your clients to feel? Embossing lets your clients touch the 80lb or 100lb cardstock and feel texture when they run their hands across it.
Why BestoPrint?
● Free shipping and handling
● Our quality guarantee
● Fast shipping to most parts of the world

We look forward for your order! Contact us or use the form at the top of the page to send us your files.