Share
Make an impactful first impression
Stand out with a gloss, matte or uncoated finish
Thick, premium quality cardstock
Opt for a standard or custom size
View full details
---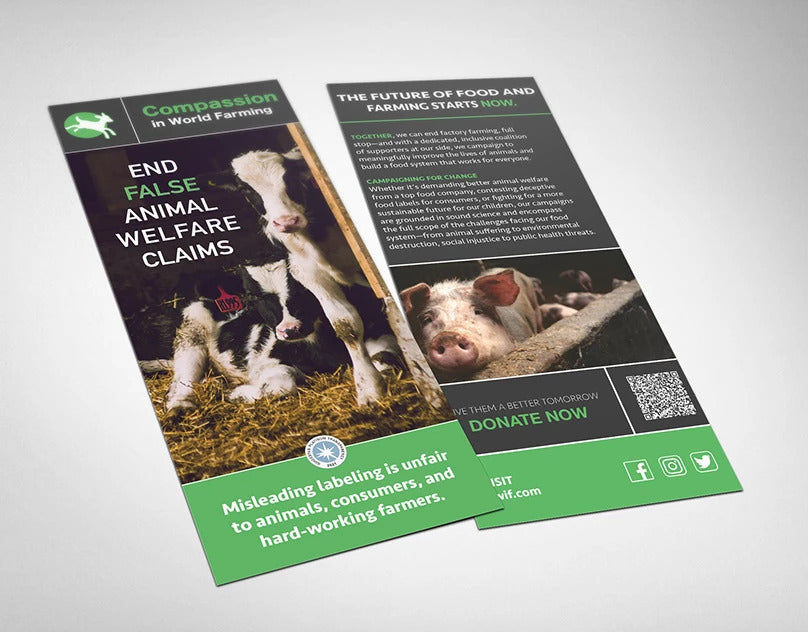 At BestoPrint, we're extremely versatile - we print what YOU need. Your attraction, event, or business will truly stand out with custom 3.5" x 8.5" rack cards. These cards are designed to fit into the racks you see in hotels, motels, state parks, and tourist attractions. Rack cards can also be used as a subtle reminder of things to come for your clients.


Your Standard Options for Printing 3.5" x 8.5" Rack Cards
❖ Adobe Creative Suite and Other File types Accepted - We accept many file formats, including Adobe Illustrator, InDesign, Photoshop, and PDFs. We are also set up to receive graphics files like EPS, JPG, and PNG. We can also accept Microsoft Word files. If you have created your document in Publisher, we'll walk you through the steps for printing.

❖ Start With as Few as 100 - Your 3.5" x 8.5" rack card printing doesn't have to be a major undertaking. We can print as few as 100 cards and as many as a million. For most quantities, we can have shipped to you by the next day. With free shipping and handling on all orders, you can have your printing when you need it at a reasonable rate.

❖ 80lb and 100lb Cover Stock - We will print your rack cards on a thicker cover stock, just for you. This allows for some flexibility in the card itself. It's not too stiff, but somewhat more weather resistant than plain paper.

❖ Double sided or single sided - Want to put secret, special codes on the back of your printed 3.5" x 8.5" rack cards? We can help you out. We can even design the cards for you so that you're saving time and money with your printing.

❖ Lamination and matte finish - Lamination protects your rack cards from the elements and damage. You can have a high gloss lamination on both sides or a single side. Just fill in the blanks and we'll get the process started for you.

❖ Free shipping and handling - We offer free shipping and handling on all of our orders. And, if you send us your order before 8 pm, we can get it back to you tomorrow. We get it to you fast.

❖ Free Graphic Design for All Print Orders - To print the best 3.5" x 8.5" rack cards, you need to have the best designs. If you've got an idea in mind but don't have the time, let us take care of it for you. We'll make sure you see it before it gets printed.

Other Options for Your Print Order
Give us a call if there's something that you don't see above. We also do die cutting, embossing, foil stamping, spot coloring, perforation, scoring, custom printing order, and more. At BestoPrint, we make it happen. Give our customer service team a call and we'll get you started.